A video of the heartwarming moment an aged Nigerian couple returned to Nigeria after spending 25 years in the United States has gone viral.
The video was posted on TikTok by a lady who revealed that the couple, who are her grandparents, have been helping to care for her and her siblings while their parents work.
Nneoma said her grandparents have been married for 62 years and have been shuttling between Nigeria and the United States, but it's time for them to return home permanently.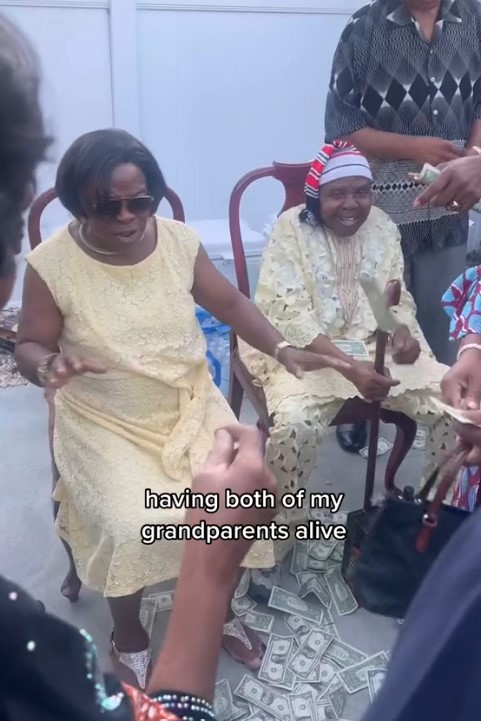 They threw a farewell party for the elderly couple a few months before their departure date, and invited their close friends to celebrate with them.
The video also shows the touching moment the couple were packing their belongings, and said their goodbyes as they were dropped off at the airport.
Nneoma captioned the video,
"No one prepares you for the feeling of growing up and seeing the people you love grow older too. I'm going to miss them."
Watch the clip below,
In other news, A lady who has been living in the US with her family and returned to her native land, Uganda has stirred reactions with her child's activities.
She posted a video of the child who rapidly adjusted to village life despite being from another country. Watch here