Editor's note: For the next 3 months, we'll accept and publish students' experiences on Nigerian campuses through the #BNCampusSeries. Beyond the four walls of the classrooms, so many things happen on campus, and our goal is to document the various aspects of this phase. The BellaNaija Campus stories will explore academics, finances, love, school anxiety, mental wellness, relationships, and everything in between, and we invite you to be a part of our effort to share the diverse experiences of campus life
Today, Daniel Omuemu, a student at Lagos State University, is sharing his story with us. As an engineering student, he recounts how he was able to bounce back to attain a first-class CPGA in his first year. He hopes to graduate with a first-class degree and he's already working towards it. Read his story.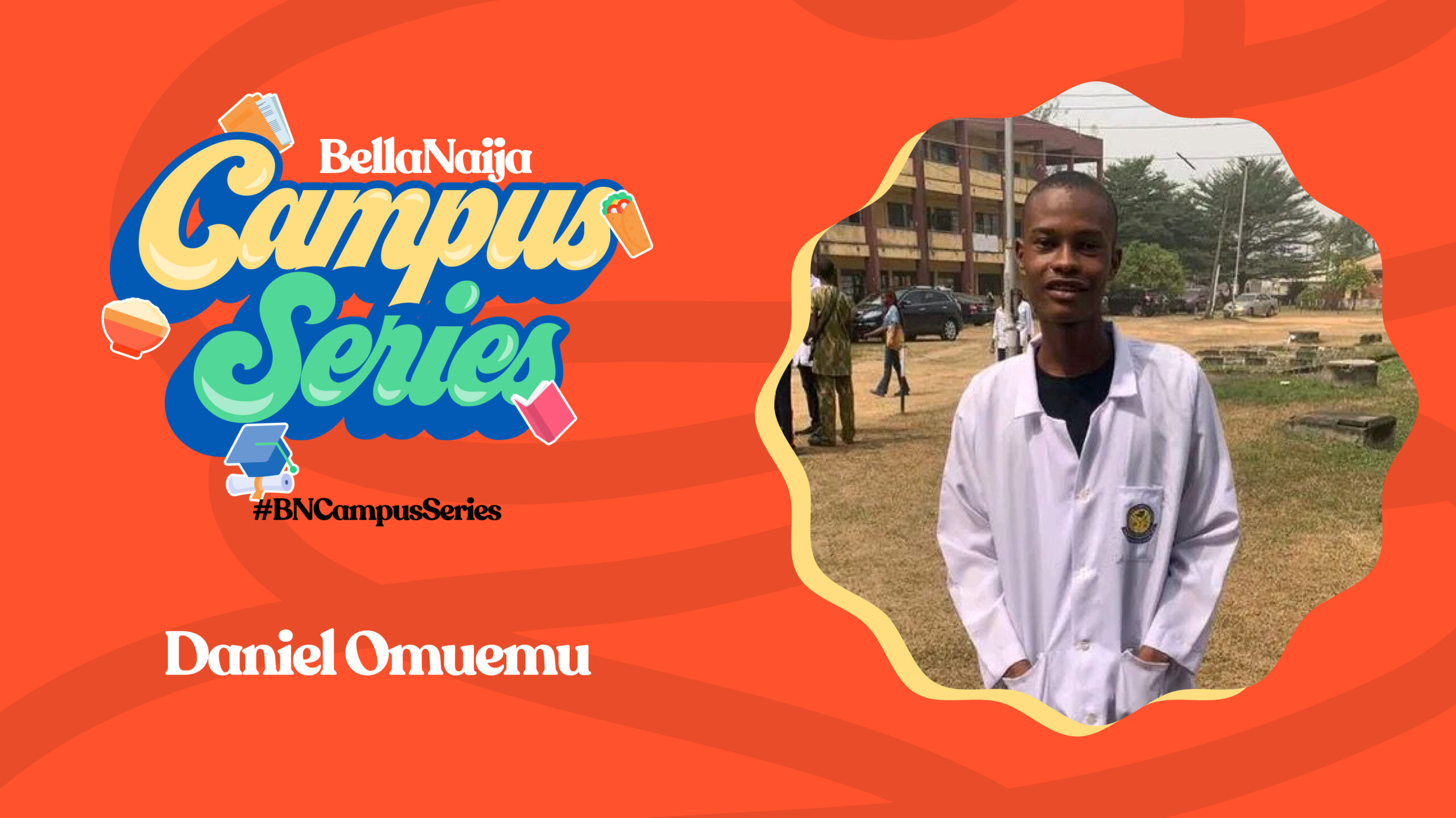 I was excited when I got admitted to study mechanical engineering at Lagos State University in 2022. I was going to finally study the course of my choice after spending a year at home. I couldn't wait to resume. I told myself, "I am going to finish this degree with first-class honours and as one of the best-graduating students." I didn't know how to go about this but I was enthusiastic to resume classes like everyone else.
LASU has an engineering campus at Epe and a college of medicine at Ikeja but as 100-level students, we would all be on the main campus at Ojo, Lagos. Then we would transit to our respective campuses in our second year. We had to be in the faculty of science and offer science courses in our first year. Unlike medical students who need an excellent CGPA to move to the Ikeja campus, it was easier for engineering students. My school was also close to my home, so I was able to go to school from home and enjoy the luxury of my normal home activities, like watching the television every day. Everything began comfortably for me.
But it didn't take long for the classes to start, and it became hectic when I had to leave home as early as possible and return in the evening. Like other stories I've heard about classrooms at other universities, the lecture halls were not big enough for our population. We would struggle to enter and fight to sit at the front to hear what the lecturer was saying, if not, your concentration would be in the mud. There were times I sat on the floor or resumed the class 1 or 2 hours prior to the lecture to catch the front seat.
I didn't know what I was doing until the first semester's examination came. It was then I realised I had a lot to read and cover. I attended a lot of tutorials, read a lot and solved past questions. Luckily, 100-level examinations were Computer Based Test (CBT) so I was able to scale through, but to an extent. When the results came out, I fairly passed CHM 101, a 3-unit course that had a great impact on my results. At that moment, I realised what they had been explaining to us about 3-unit courses and their impact on your CGPA during our numerous orientations. Though I was on second-class upper that semester, I wanted a first-class. I did my calculations and figured I needed to work harder next semester to be at my preferred grade.
The following semester, I attended more tutorials and started reading from the beginning of the semester. I wanted that first class. I visited the library a lot too and, almost every week, borrowed chemistry textbooks. It was tasking but as the semester went by, I got used to reading. It paid off at the end of that semester when the result came and, voila, first class!
I am in my second year now at the Epe campus and it hasn't been easy. We now offer pure engineering courses and our tests and examinations are written. We just resumed for the second semester but the first semester's results are not out yet. I just hope I am able to maintain my CGPA. With the lessons I learned from my 100-level experience, I believe I would be able to graduate with that first-class degree. I want to leave the university as a person who always has something to offer.