Former Golden Eaglets of Nigerian star Olakunle Olusegun has spoken to the newsmen about what he was told by his European-club before he was signed.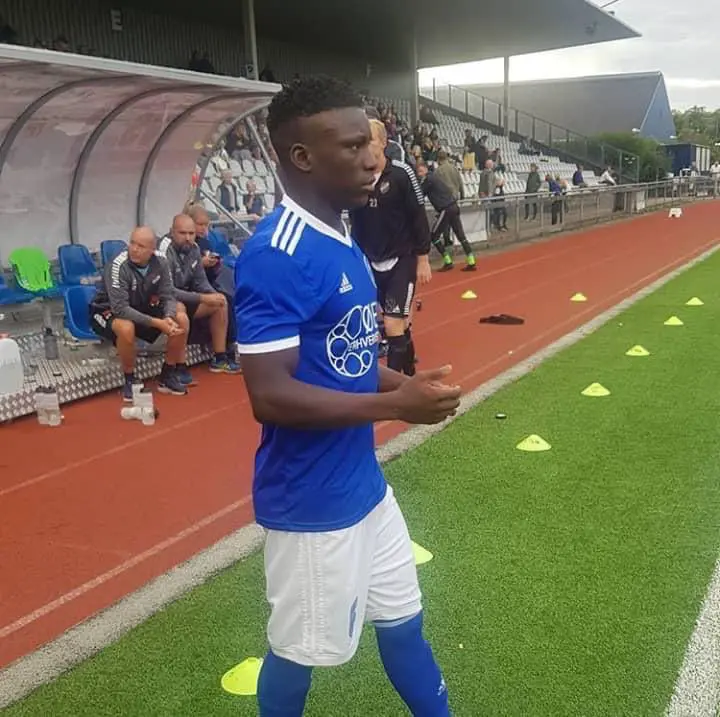 The youngster revealed that he was asked whether he can score 15 goals In a season, and he'll be given a huge bonus if he can do that in his debut season, in NordicBet LIGA club-side Fremad Amager.
The Nigerian youngster has been superb since moving to Danish second tier League, and he has been able to score 5 goals in just 2 appearances for the club.
Olakunle scored a hat-trick in his debut match, followed by a brace in his second match.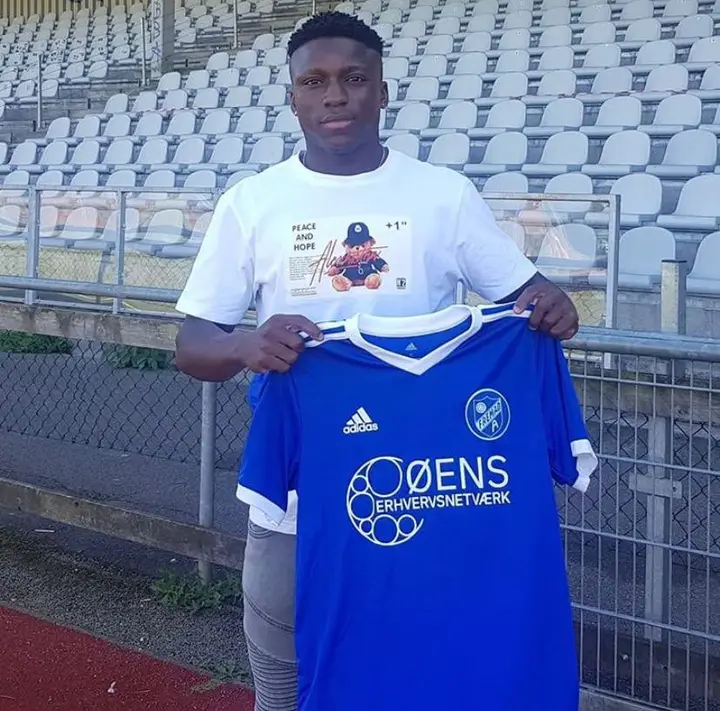 In a chat with newsmen, the 18 years old said;
"My targets for the season is to be crowned top scorer of the league and I know I can do it, I was told if I score above 15 goals I will be given a huge bonus for the goals and that's my main target because it's a motivation for me and I know I'm surely going to do that."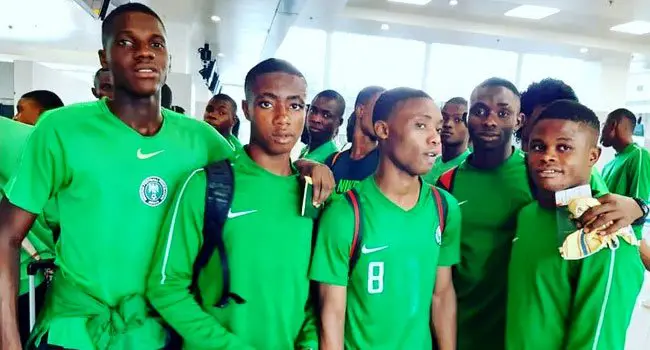 He continued by saying he doesn't know he can score five goals in his first two matches, but he thank God for everything, and he believes it's the reward for hardworking as well.
"I give thanks to God Almighty, five goals in two matches, actually I wasn't expecting it but I know I can do it because every time before going to the pitch I always have the mindset that Kunle you must put in your best on the pitch and above all you must score a goal. I always have it at the back of my mind that I must score a goal, but maybe at the end of the game I find myself scoring two, three goals. I know that my hard work is bringing the goals and with the support of the team."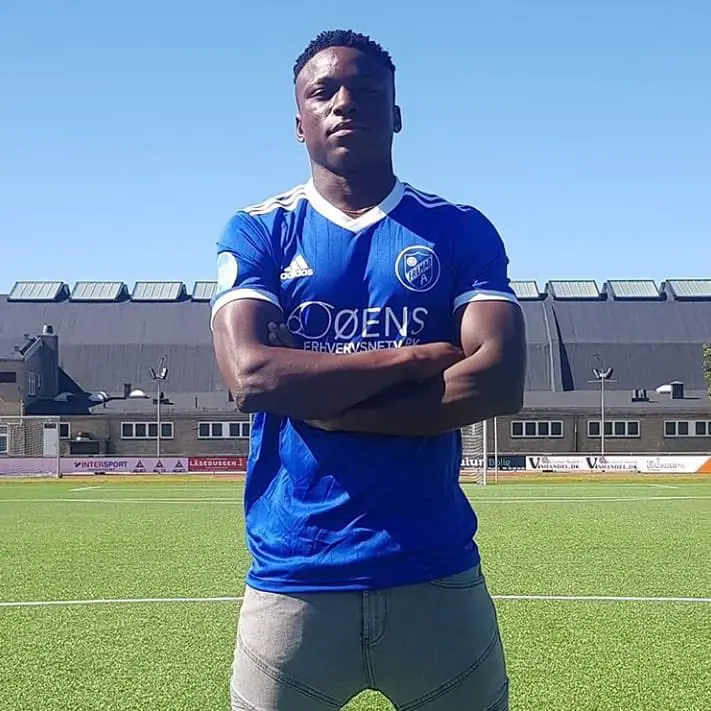 Olakunle Olusegun for his Danish club.
✅ Signs for Fremad Amager in the Danish 1. division
✅ Bags a hat trick on the day of his official presentation for the club in a cup game
✅ Makes his official league debut for the club 11 days later😬
✅ Notches a brace in just 45 min of his league debut
The report says Olakunle Olusegun's excellent performance in the Danish second tier league has been monitored by Nigeria youth team coaches, and he is expected to be invited to the Flying Eagles squad very soon for Under 20 Africa cup of Nations qualifiers, slated for 2021.